Plant Based
From frequent traveling to raising three kids and managing a digestive disease, founder Sylvia Tam created Beviva to help today's go-getters eat more plant-based foods on the road & in air.
Jump into your busy day with this super food!
Why do we 💜 Purple Sweet Potatoes?
Sweet potatoes are great for digestion and are an excellent source of vitamins and minerals, but did you know that the purple-fleshed ones contain a special super power? They're called 'anthocyanins' [an-thuh-sahy-uh-nins], and not only do they give the gorgeous color to the vegetable, they're an antioxidant that researchers have linked to health benefits like increased longevity, cardiovascular health, and cancer prevention. (Not to mention they're also stunning on your palette.)

If there's two things to know about Beviva...
it's that we create Travel Friendly & Vegan foods. We started with our own struggles eating on the go, then surveyed others and combined our experience in functional food and product development to innovate unique products for like-minded people like you.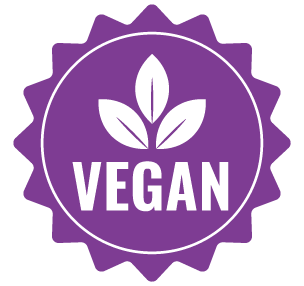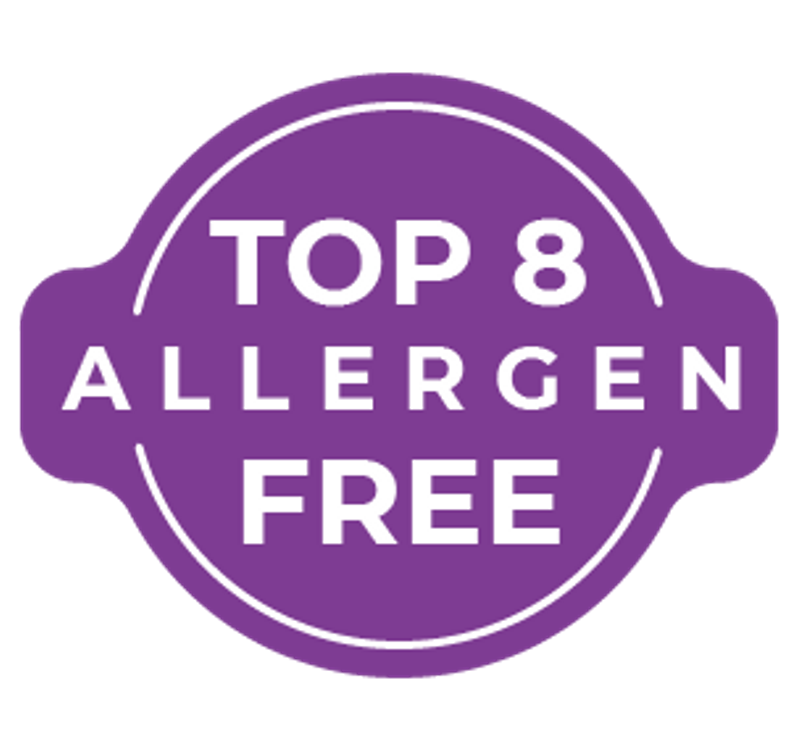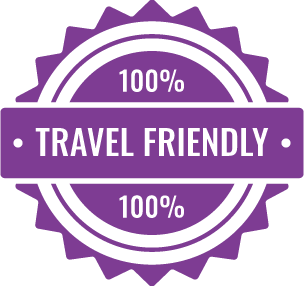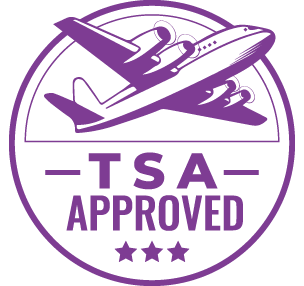 "I only eat cereal at home because it's too much trouble to take cereal, milk, a bowl and a spoon on the go." 
- busy parent
"I wish I could take my dairy free milk through airport security so I can enjoy a nice snack before boarding."
- business traveler
"I want to eat veggies in the morning but there aren't many options that are also convenient."
- college student

"I skip breakfast. If I could take something light to eat at work, that would be perfect!" 
- fitness coach

The next best thing to carrying potatoes in your bag.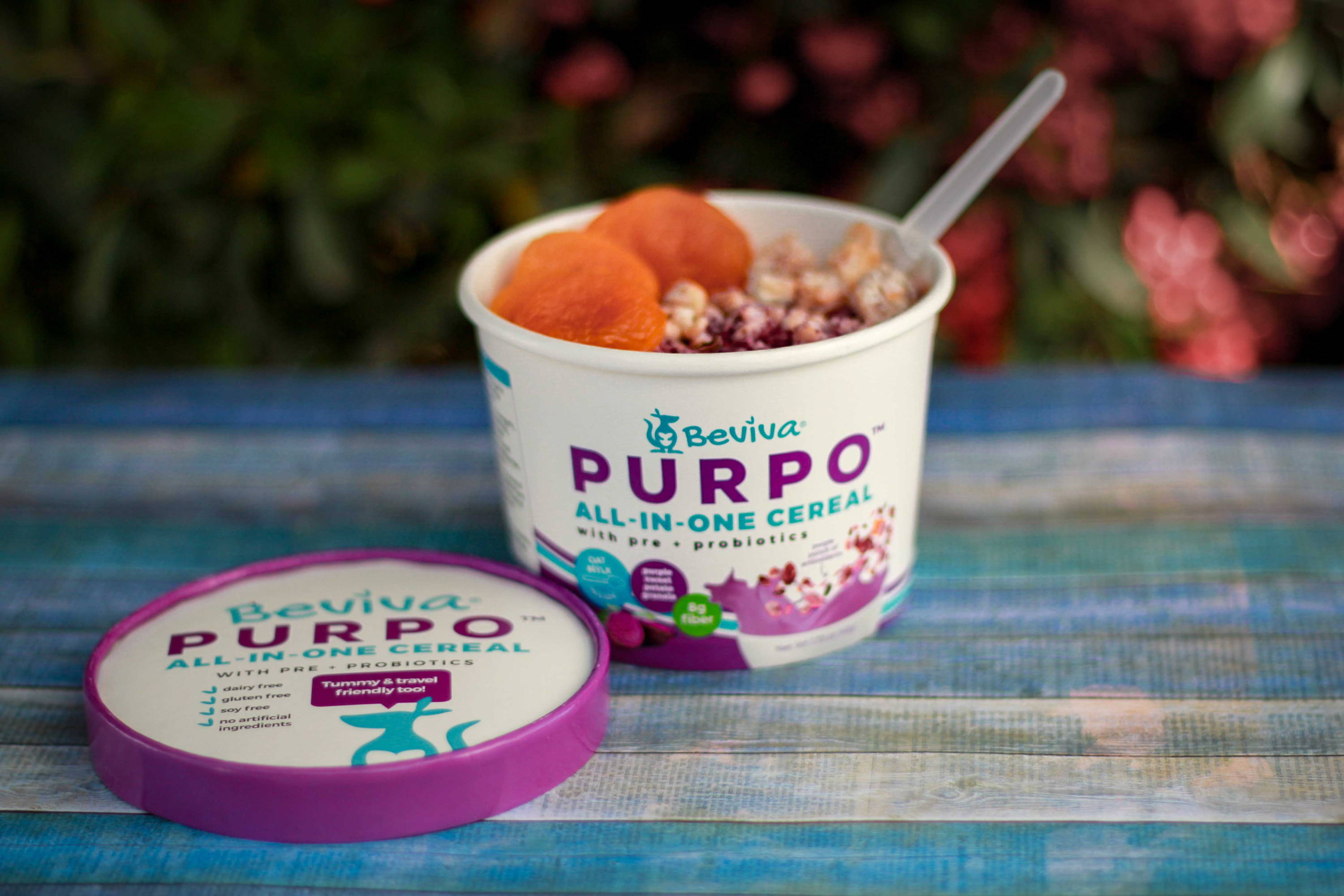 PURPO® Cereal Cups with Mylk are g

ood for your bag & belly.
Every noticed you only enjoy cereal & mylk at home and not on the go? 75 percent of the people we surveyed say they don't because it's too much trouble. Well, we're here to change that. With PURPO All-in-One Cereal Cups, you can eat your granola with dry oat mylk anywhere anytime, literally. Just add cold water, mix with the included spoon, and watch your bowl of cereal turn purple! Oh yes, a punch of purple sweet potato a day goes a long way to promoting good digestion with immune-boosting antioxidants, anti-inflammatory nutrients, 8 grams of dietary fiber per cup, and prebiotics & probiotics blended with glyphosate & gluten free oats. Enjoy a convenient, satisfying vegan mini-meal on your own schedule.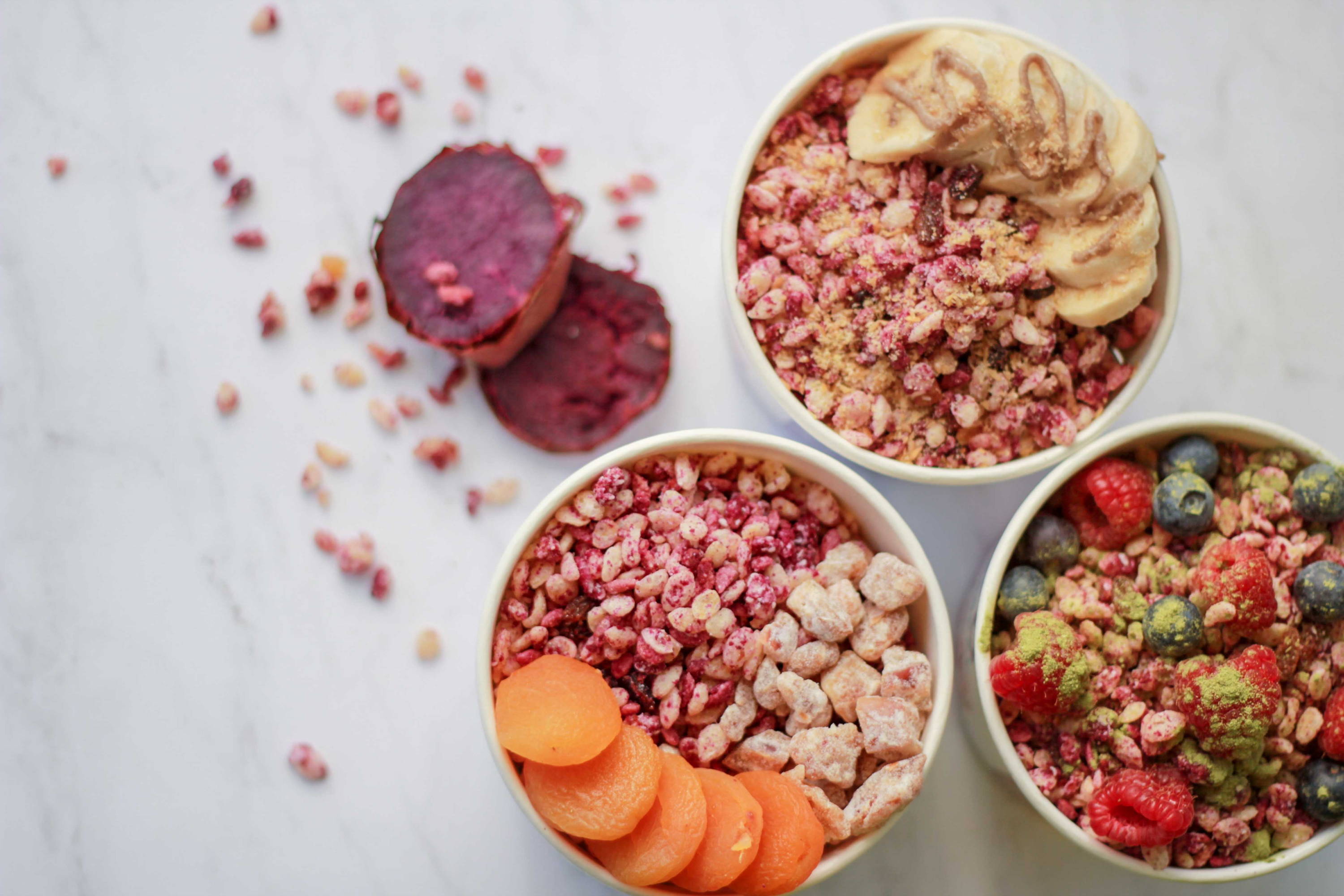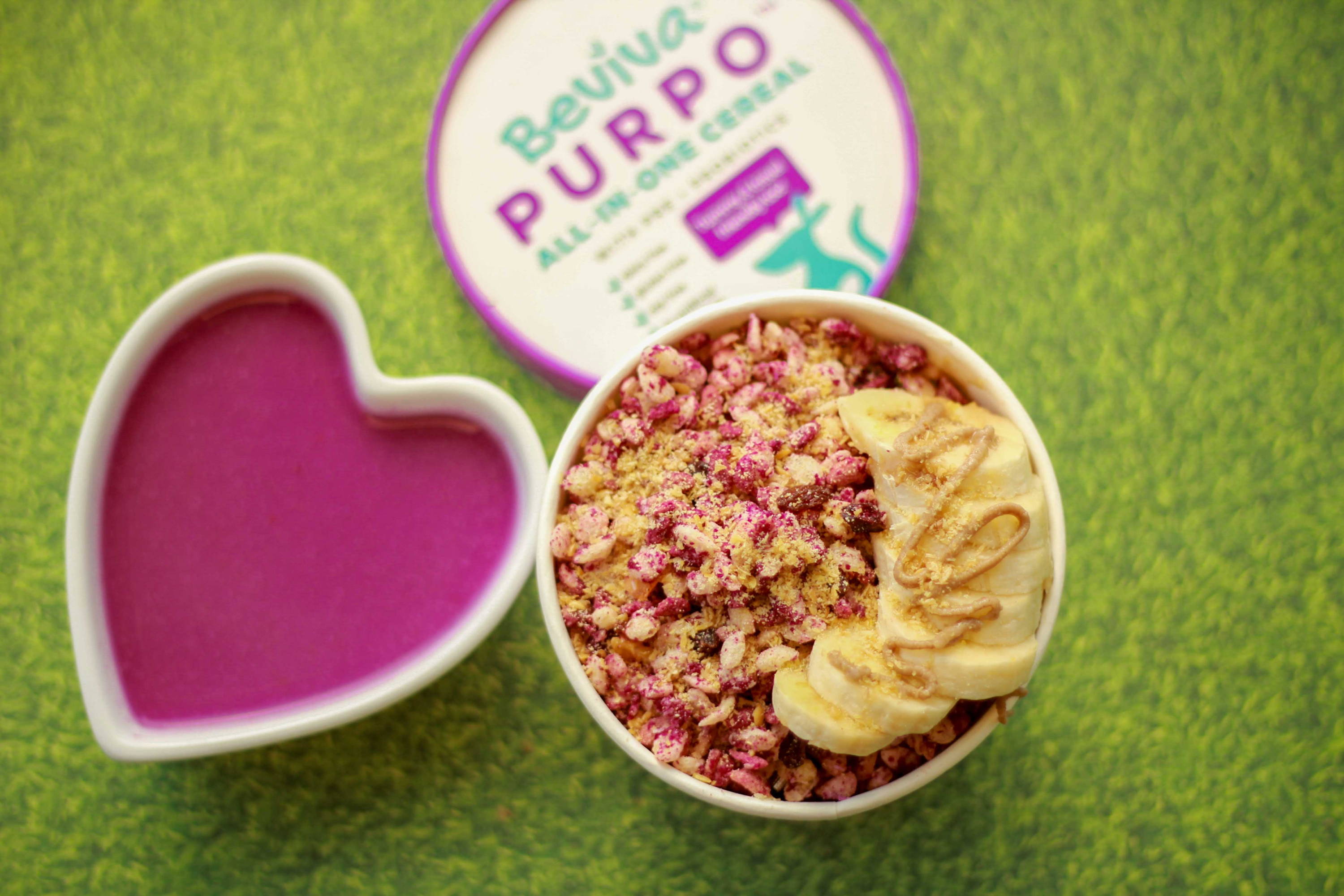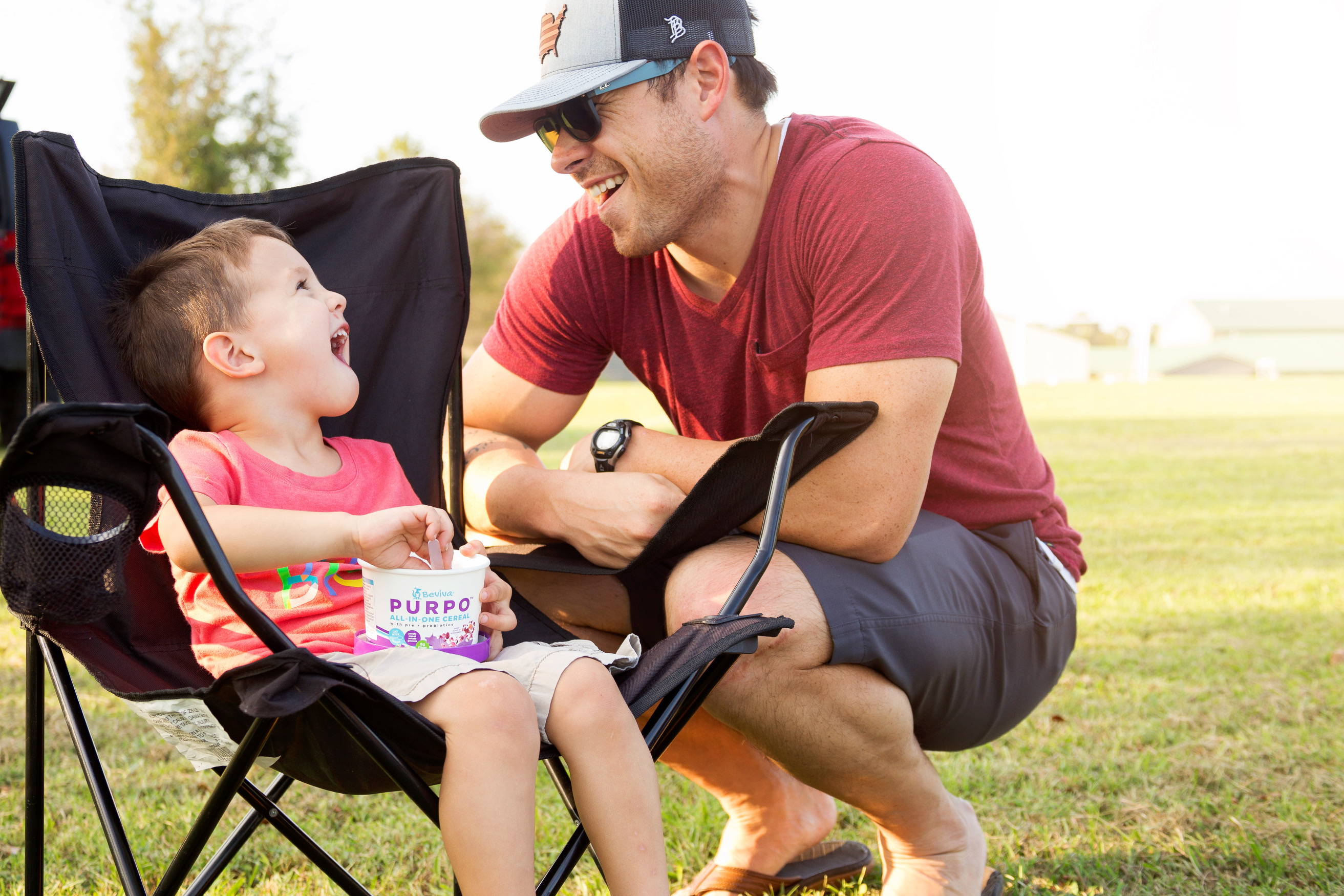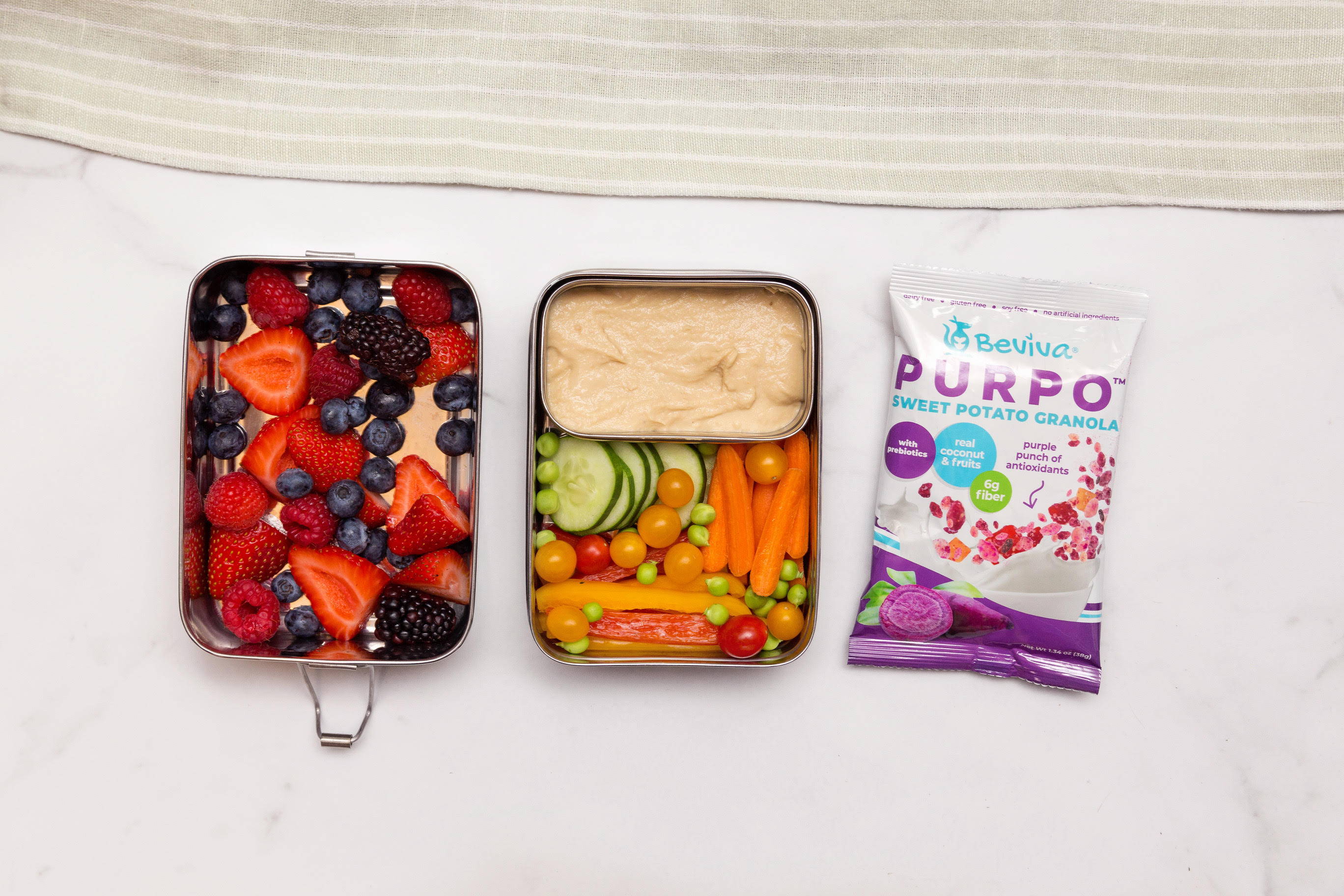 PURPO® Sweet Potato Granola Pouches will get you hoppin'!

Designed for all you creative foodies to enjoy with fresh mylk, yogurts, oatmeal, smoothies, or as a sprinkle atop any favorite baking recipe. Heck, we like to just eat it out of the pouch for a light quick snack. Granola lovers can't get enough of this festive mix of crisp rice, purple sweet potato and shredded coconut studded with toothsome nuggets of dried papaya, sultanas and cranberries. With no added sugar, prebiotics, and 6 grams of fiber per pouch, you can happily crave for this crispy and colorful snack!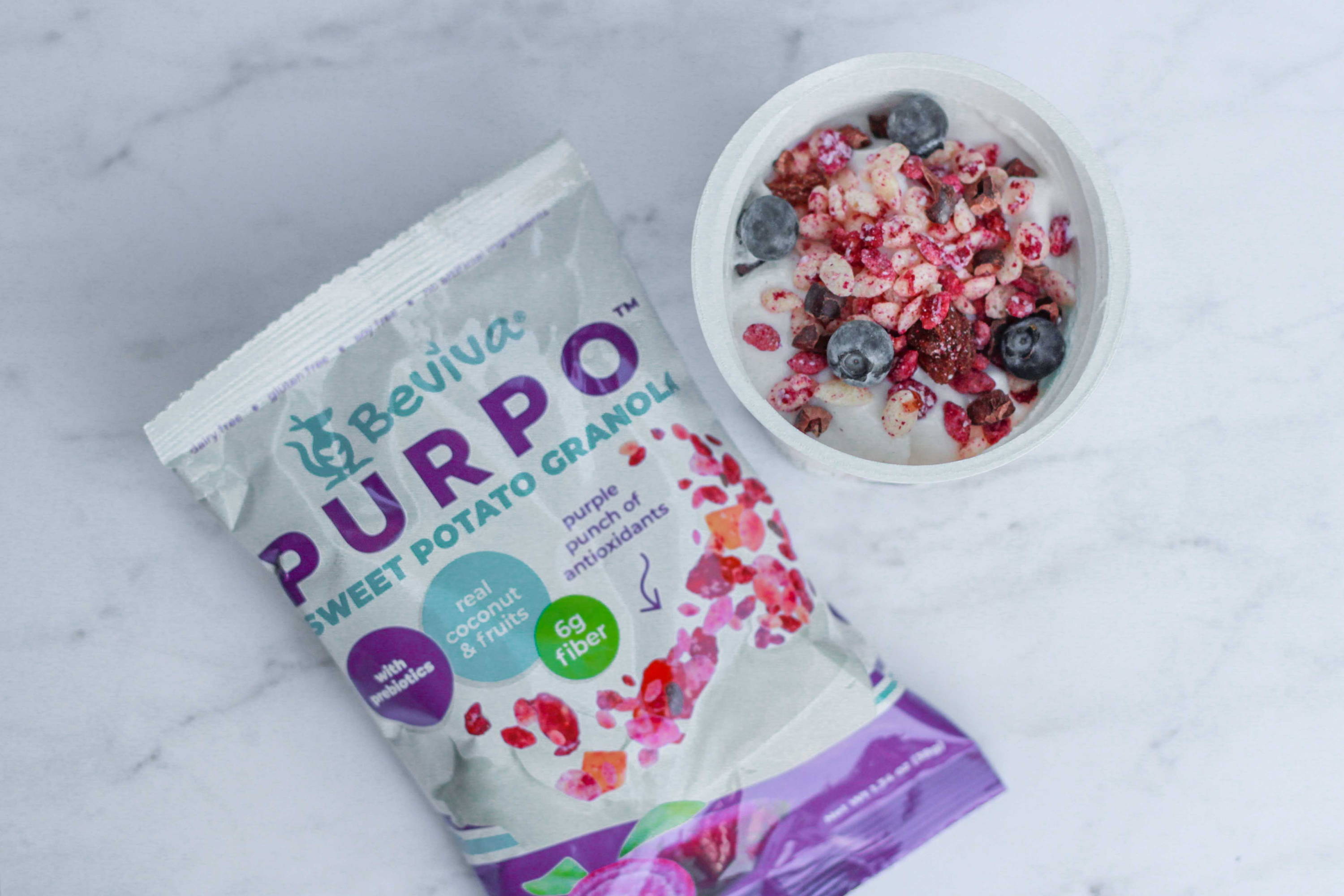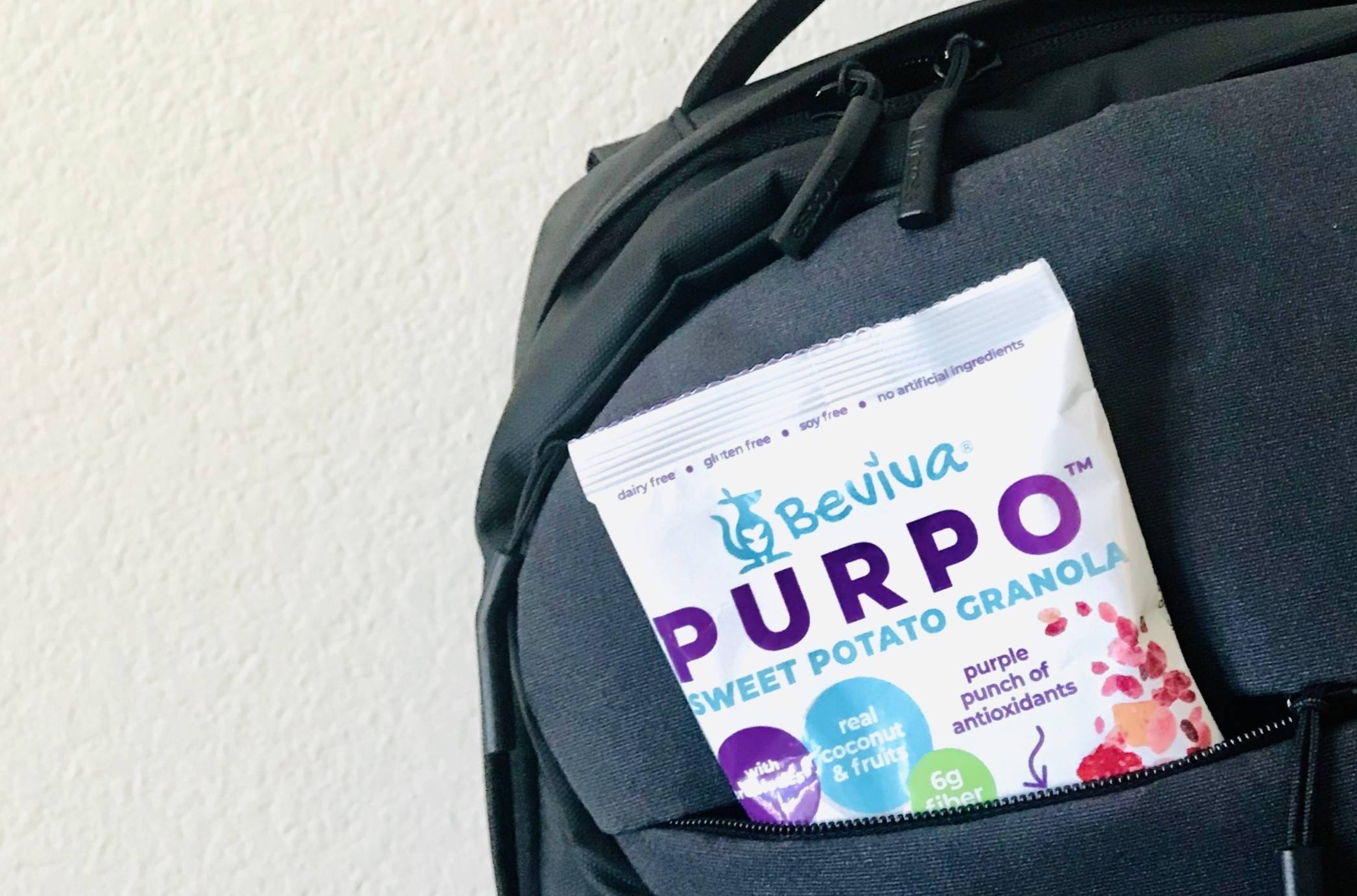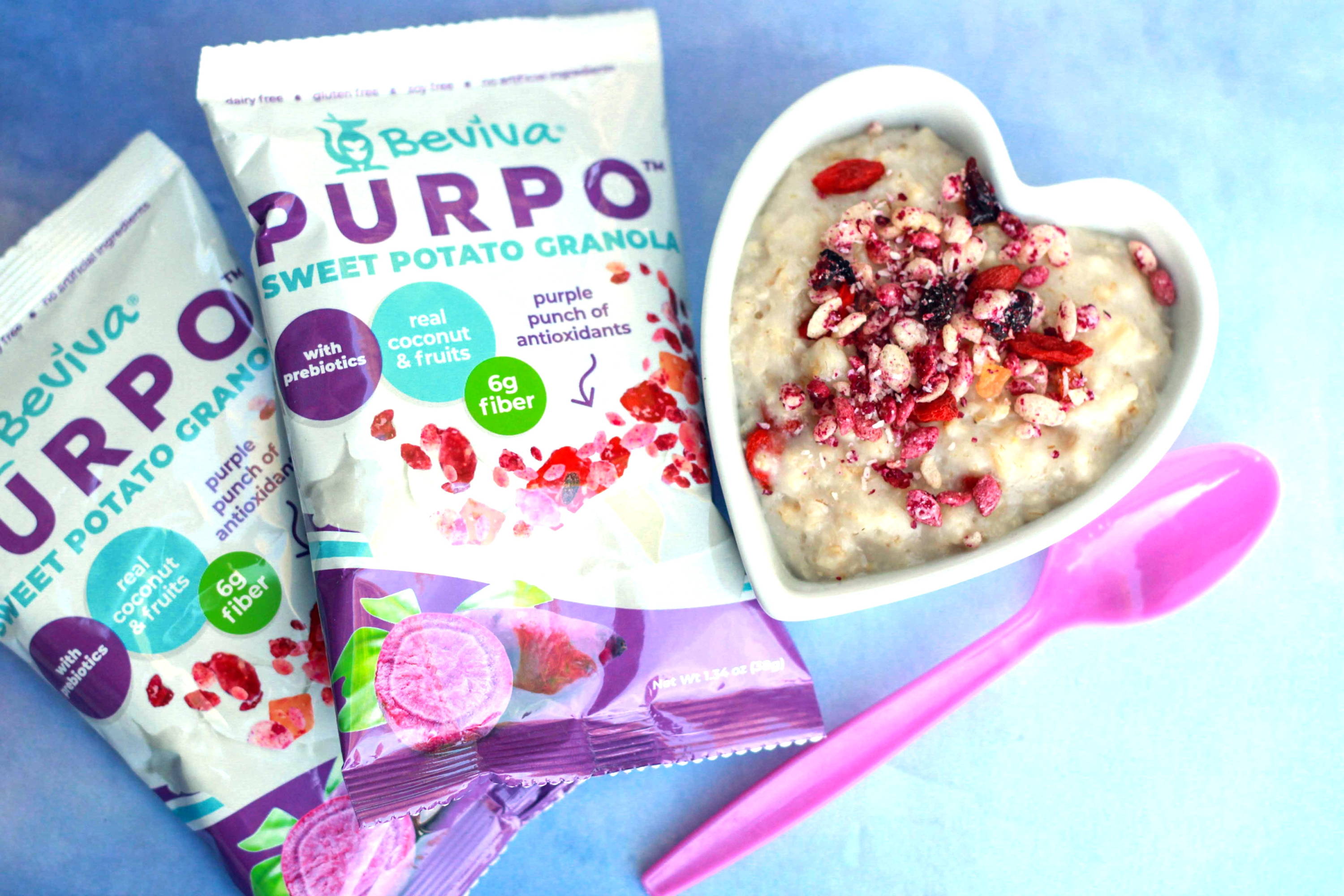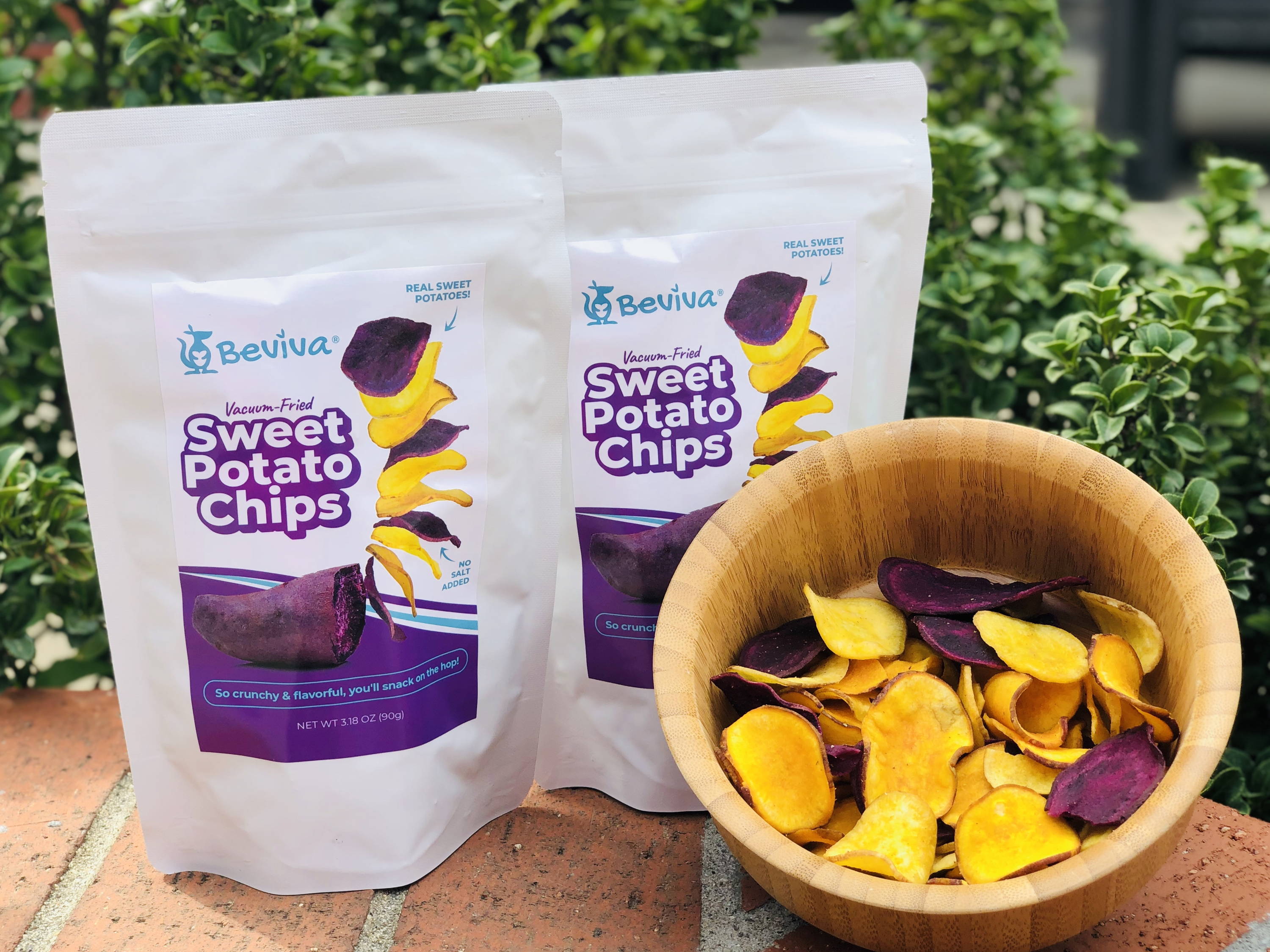 Get a wholesome crunch out of Beviva® Vacuum-Fried Sweet Potato Chips. They're a real KO! 

Indulge into this feel-good chip for its super crunch, natural flavor (no salt), vacuum fried benefits (no acrylamide), and hearty satisfaction. It comes in a resealable bag so you can eat as you need in the car, on a hike, or at work. Each bag contains a medley of orange, yellow and purple sweet potatoes so you're bound to be wowed by the colors and flavors. Our customers love dipping them in guacamole, salsas and hummus so give that a try too.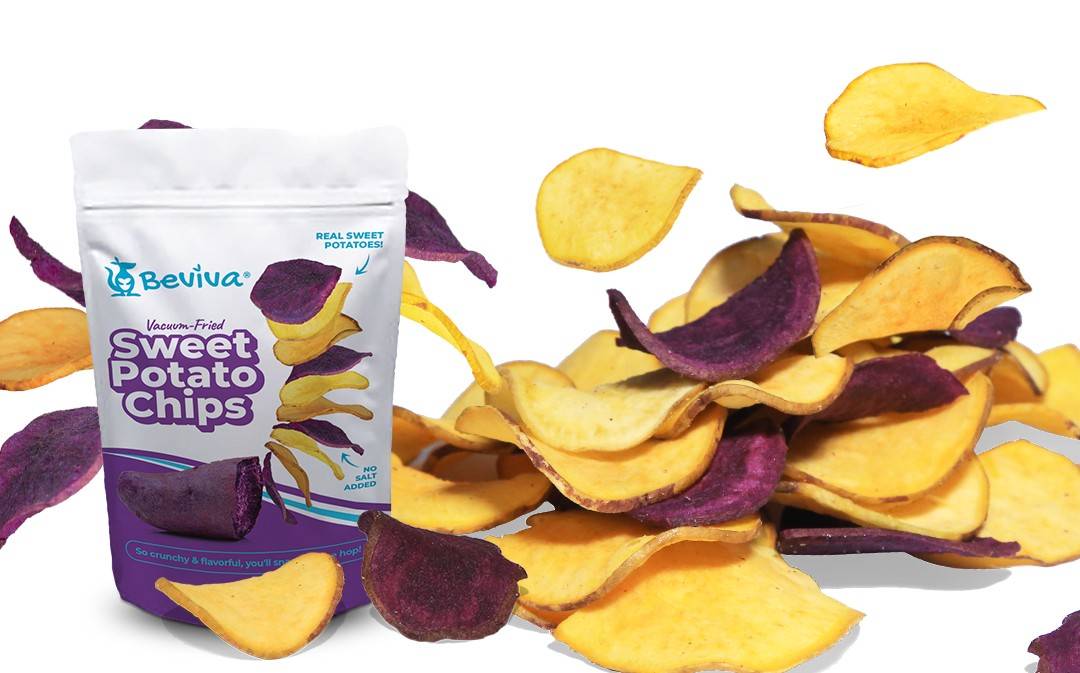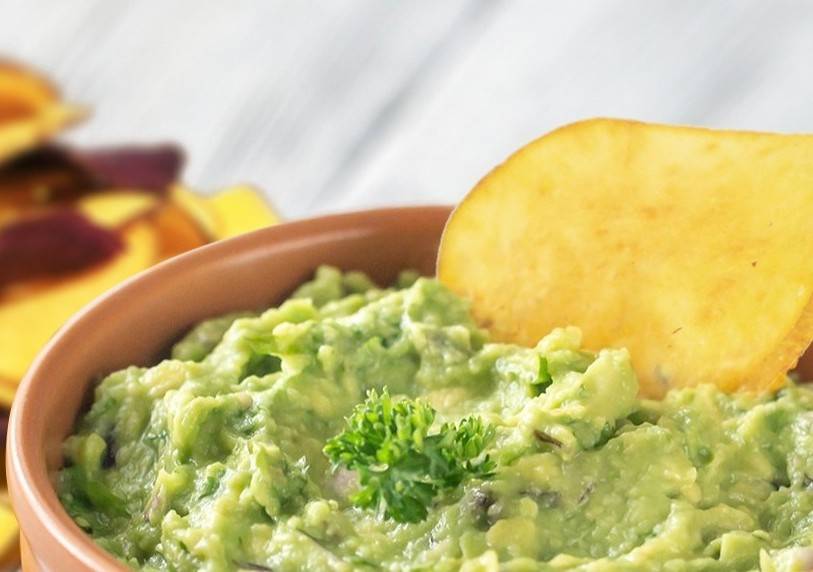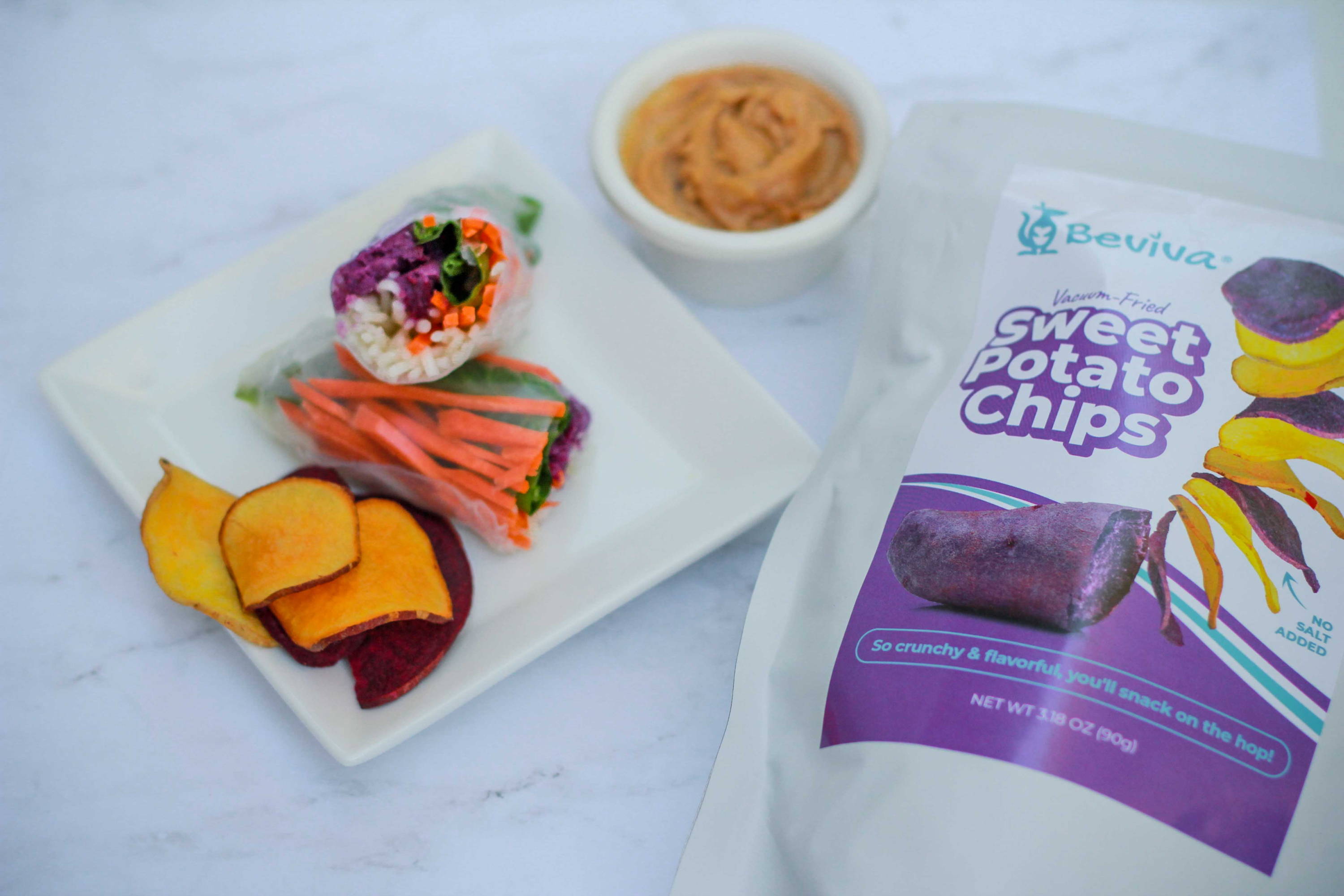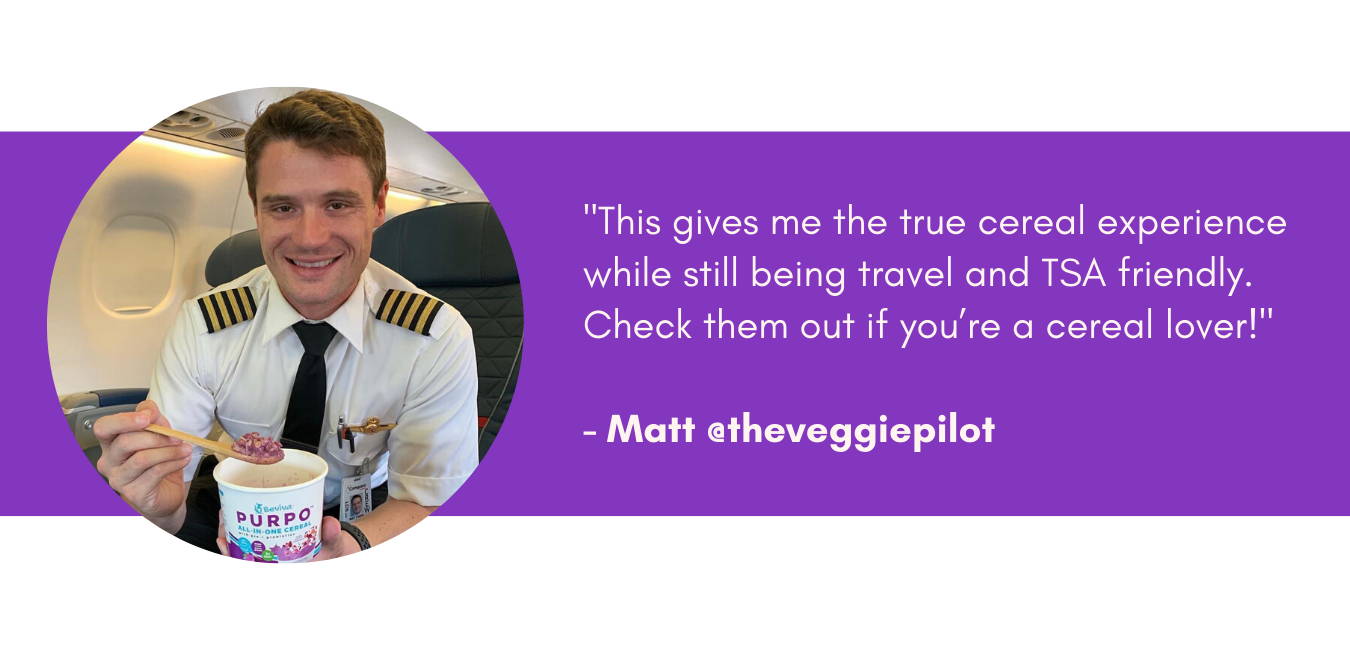 Hop over to the store for our top-sellers: